---
---
The Rottweiler Working and Breeding Association of South Africa
"Grand Victor Show 2003"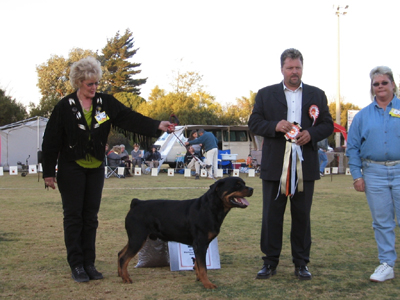 BEST OF BREED: EDELHEIM ANUA RES. BEST OF BREED: CH. VON GOTTENBURG'S BORIS
---
Samling - valpetreff 4 -6 juni 2003
---
© 2000 Kimura Kennel - Design: Berit Rosenfeldt - webmaster
No part of this homepage may be copied or re-used without expressed written permission.
All material on the homepage are original photographs and are the copyrighted
property of the original photographer. Graphics and photographs may not be copied,
distributed, sold, or used in any way without permission.
last update 28. July 2003